Q: Is it possible to convert PDF documents to Word documents (.doc and .docx)?
A: Starting in PDF Studio 12, you can convert PDF to Word if you have Microsoft Office Word 2013 or later installed on your computer. PDF Studio 12 added integration with Microsoft Word that will send PDF document to Word with a single click. The PDF documents will be converted on the fly by Microsoft Word and then the new Word document will be displayed. You can then save the newly created Word document in doc or docx file format.
NOTE: This feature is only available on Windows as the Mac version of Microsoft Office does not come with this feature. For Mac or Linux check out the free PDF solutions to convert PDF to Word.
Follow the steps below:
– Go to Preferences -> Conversion MS Office and click Search button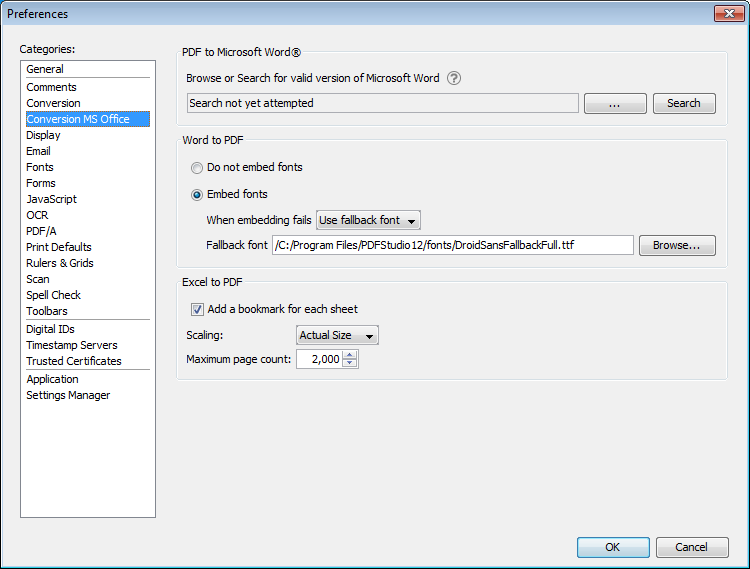 – If PDF Studio can't find winword.exe, click "…" button to locate the app. By default, winword is located at "C:\Program files\Microsoft Office\Office[version]\"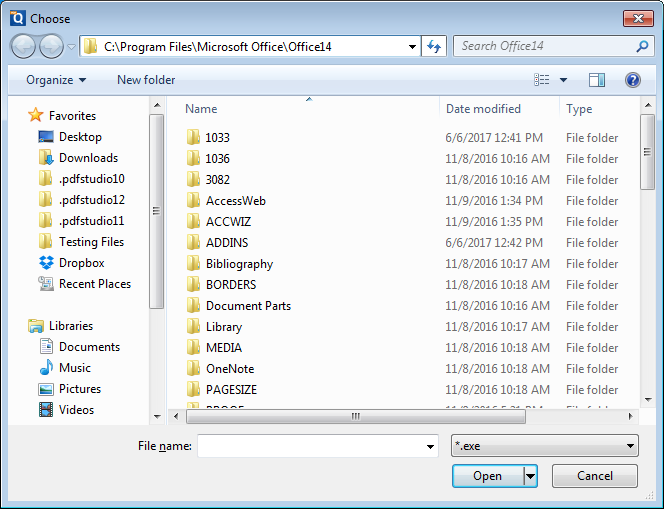 – When winword.exe has been found, click OK to apply changes.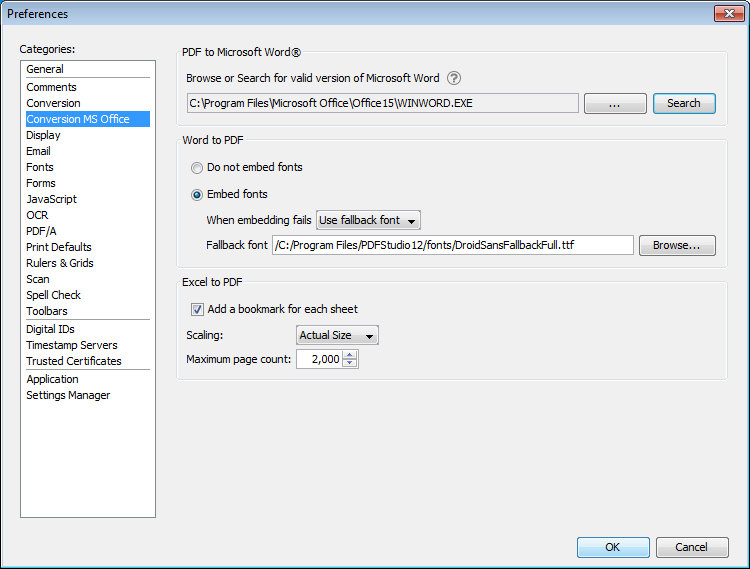 – Go to File -> Convert to -> Word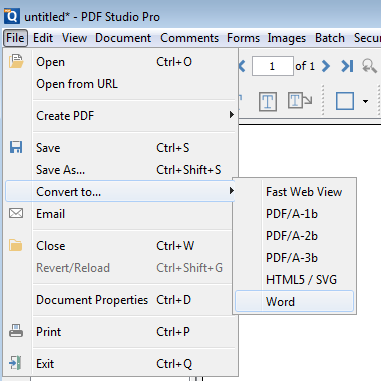 PDF Studio 11 and below do not come with integration to MS Word. Check out the free PDF solutions to convert PDF to Word on Mac, Windows or Linux suggested in our knowledge base article.