Q: Can I search text in multiple documents on PDF Studio?
A: Starting in PDF Studio 12, you can search not only the currently opened document but also multiple documents at once. This tool allows you to see the results of the search in context with the text around the result to help locate the section of the document with the correct text.
Advanced search can be accessed from:
– Hot keys: Press Ctrl + Shift + F (Command + Shift + F in Mac) OR Ctrl + F (Command + F in Mac) and click on the drop down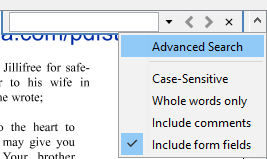 – From Menu -> Edit -> Advanced Search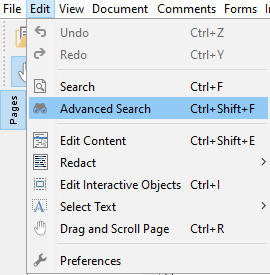 On Advance Search dialog, you can search text in the current document, all open documents, a directory as well as recent documents.

Below is an example on how to search text in a directory/folder contains multiple PDF documents
– Click on the dropdown, select Directory and click on "…" to browse the directory
– Input a Word or Phrase in the search box.
– Click Search to start Searching.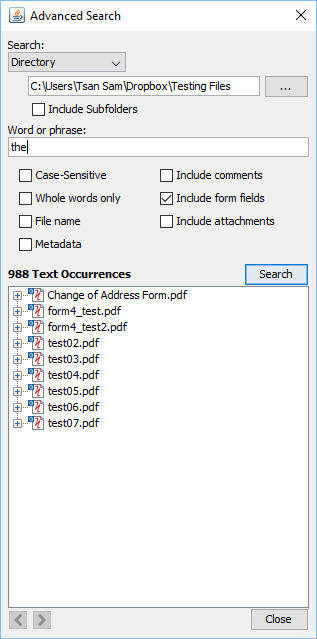 On the result list:
– Click "+/-" to expand/collapse the results list for each document
– Click on the result to open and highlight the selected result in the document
– Click ">" and "<" to navigate items on results list