Q: How can I display documents in tabs rather than windows / frames?
A: Starting in PDF Studio 2020, documents will be opened by default in tabs within the same window instead of being opened in separate windows.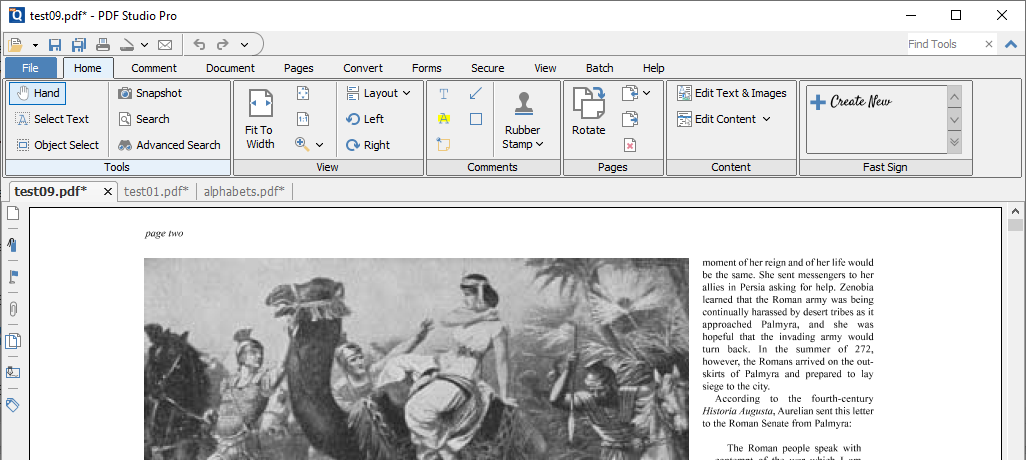 You can move a document to a new window by right-clicking on the tab and selecting "Open in new window"

If you want to open all documents in new frames/windows, you will need to un-check the setting "Open documents in new tabs" under Preferences > General.