Q: After running a PDF through OCR, I need to be able to inspect the result and, if necessary, correct the OCR results.  Is it possible to show the text added by the OCR in PDF Studio?
A: We don't have a specific tool or view to allow users to inspect the OCR text yet but we are planning to add this in a future version. In the meantime, please follow instruction below as a workaround in order to see and correct the OCRed text. It consists in changing the color of the OCRed text from no color (or invisible) to a visible color.
1. In PDF Studio, Open the document that was OCRed
2. Use "edit content" tool and press Ctrl button to select the page/paragraph that you need to inspect (in this example, I selected a paragraph).
Please note that using this method, you can inspect one page at a time only.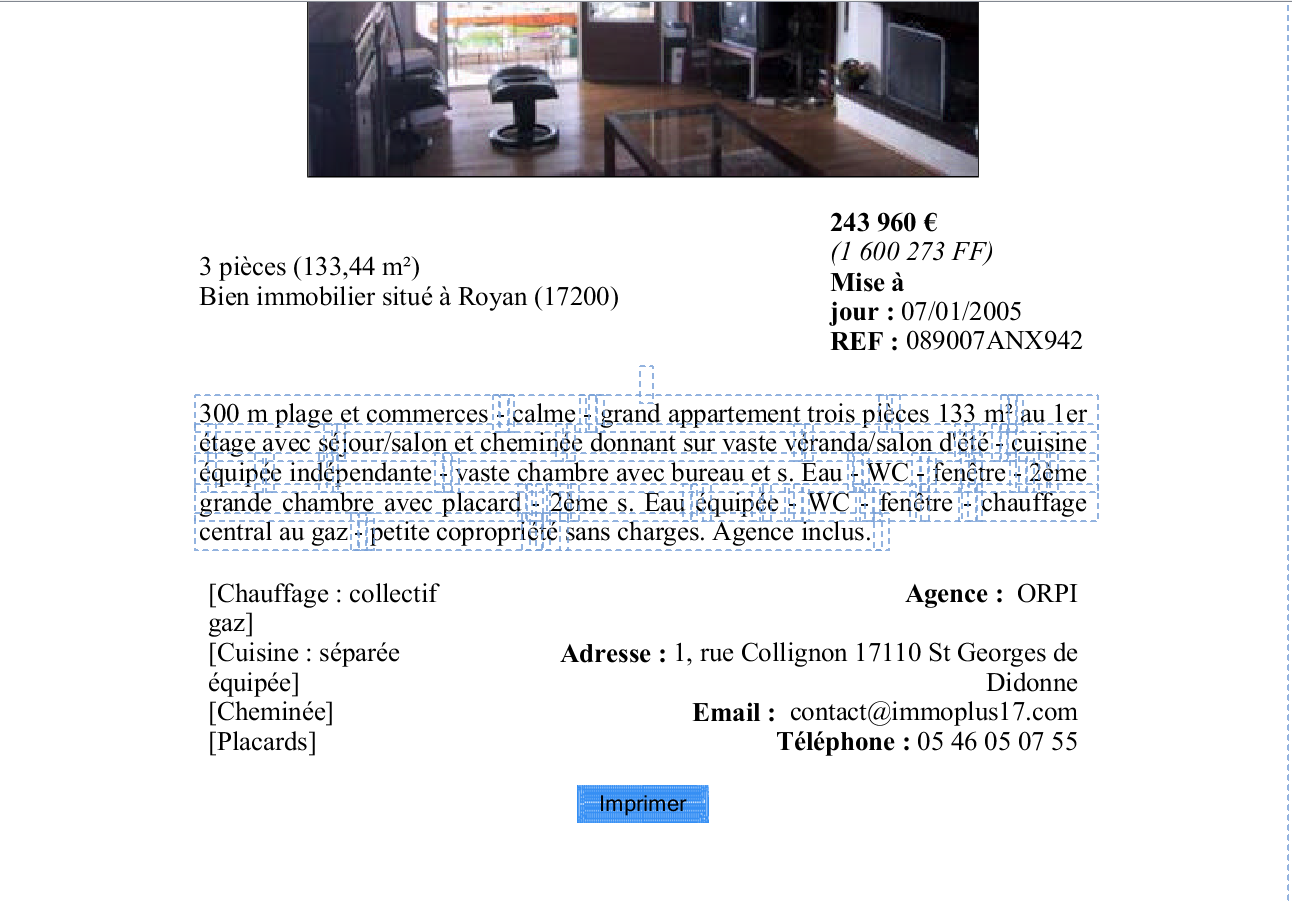 3. Make sure the background image (the original scan) is not selected. You need to click on a white space on your document to deselect it.
Tips: If the background image is deselected, you won't see the border on right side. On the image above, you would see a border on right side since the background image is selected)
4. While holding Ctrl button, right click on the page/paragraph. Make sure that "Text Properties" show up. If not, you need to repeat step3.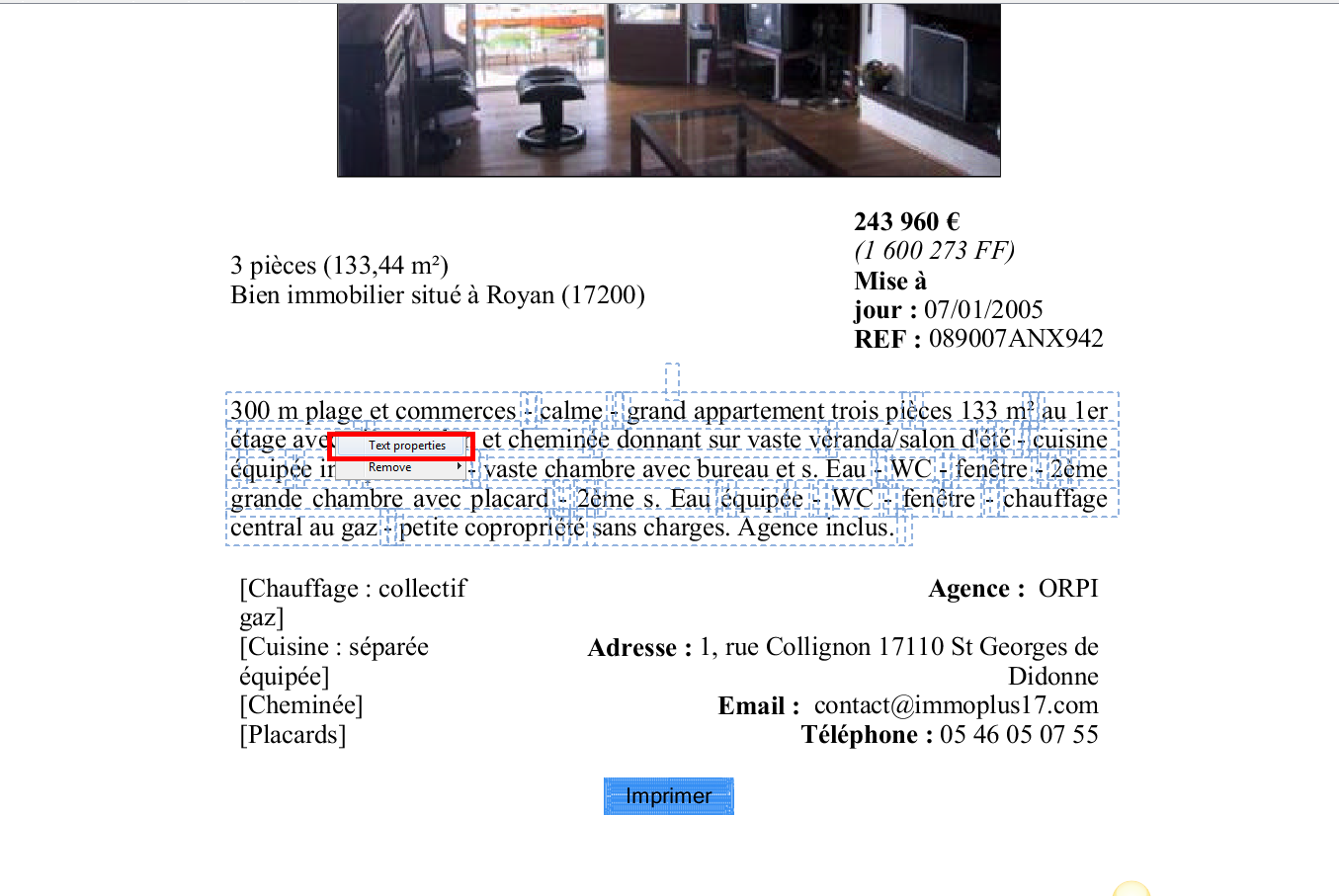 5. Select "Text Properties"
6. On Text Properties dialog, select another color on text color (in this example, I selected Red color)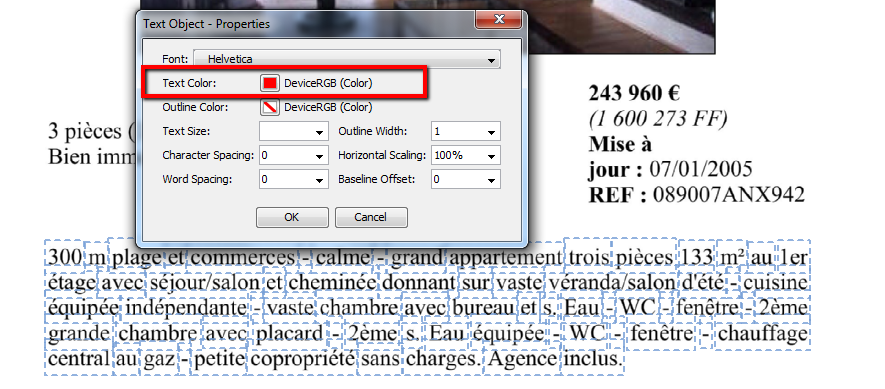 7. Select OK
8. Zoom in the document if necessary

Now the text added by the OCR function displays in red and the original text (in the image) displays in black. Make sure that you changed the text color back after you finished the inspection.
9. Edit the text as needed
10. Finish by reverting the color back of all the OCRed text to "no color" by following all the steps 2-6 above.