Q: I want to filter comments in my document, is it possible?
A: Starting in PDF Studio 2021, we have a new feature to filter the comments in the document, it filter out comments based on the properties.
All: Select the "All" option to restore showing all the annotations.
Author: list of authors found in the document
Type: list of annotation types found in the document
Marked: list of marked annotations in the document
Status: list of statuses found in the document
Color: list of annotation colors found in the document
To access this feature, open Comments pane
Click Filter

icon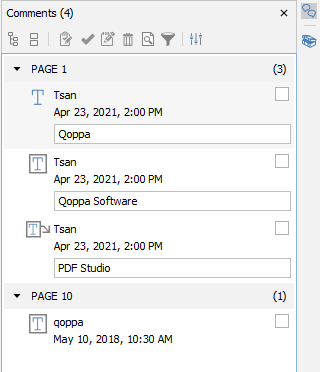 Once Filter is applied, filter icon will be displayed in dark blue color.