Q: Is it possible to added vector graphics annotations to a PDF using PDF Studio?
A: Starting with PDF Studio 11, it is possible to add vector graphic annotations to a PDF by using PDF rubber stamps. The PDF stamp may contain any PDF content including text, graphics commands, shapes and the vector graphics properties will be preserved when the PDF content is applied (or "stamped") onto another PDF document.
1. Create a PDF with the content that you would like to to stamp as annotation
2. Save the PDF
3. Select Comments > Rubber Stamps > Create PDF Stamp from the menu
4. Enter the options for the new stamp
5. Click on OK to save the new stamp
6. You can now stamp the content of the PDF stamp onto any PDF document.
7. The stamped content remains as PDF content and when the stamp is resized all vector commands or character and font drawings are resized perfectly, without any resolution loss.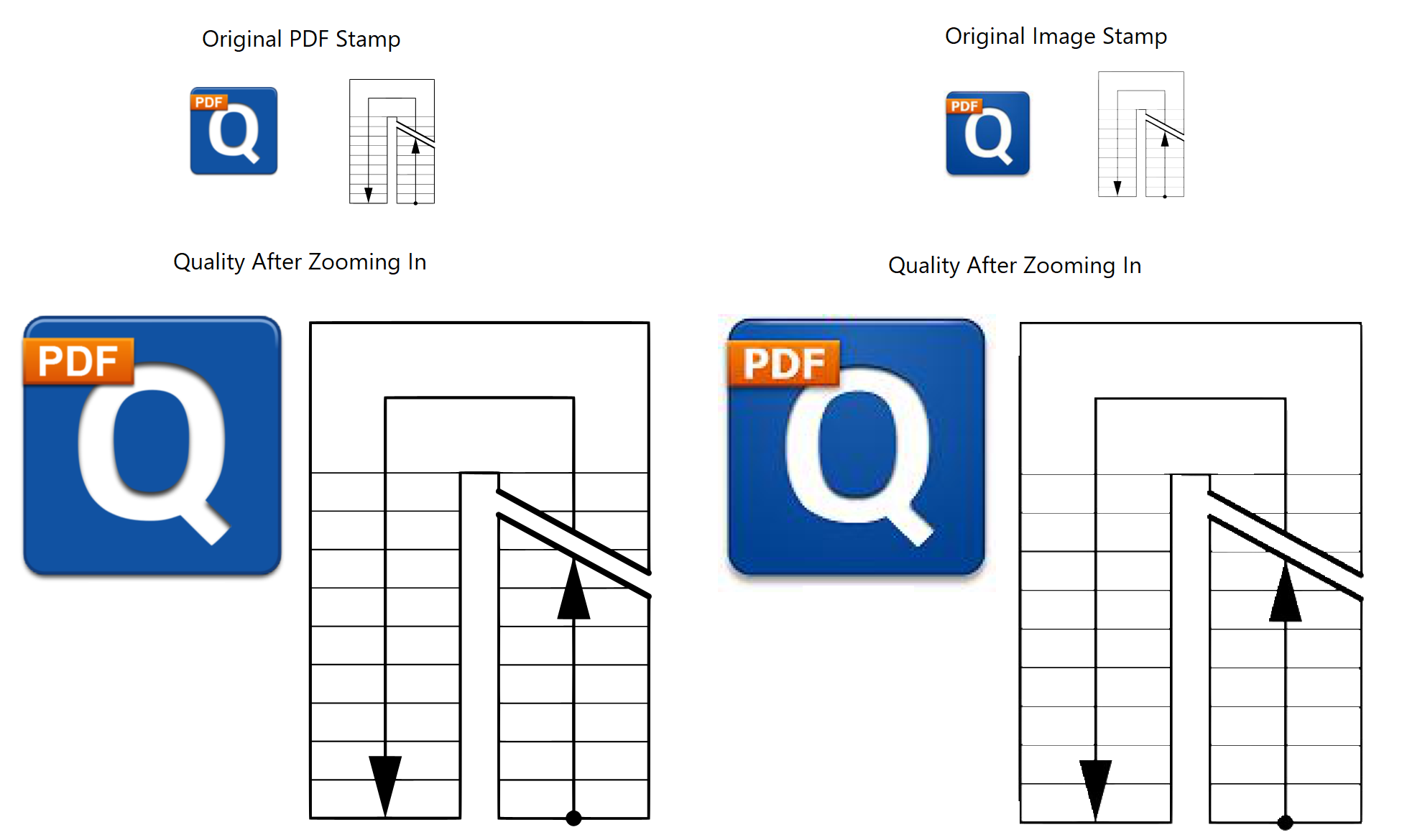 For more info, please refer to our user guide HERE