Q: I cannot print duplex (two-sided).  My printer just prints single-sided, even though it is set to print two-sided in Print dialog. How can I solve this issue?
A: In order to print duplex (two-sided), you will need to make sure that two-sides options are selected in the PDF Studio Print dialog, you can choose either Two-sided (long edge) or Two-sided (short edge)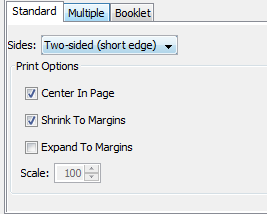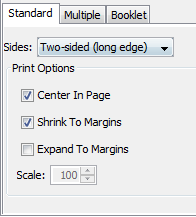 Usually this will work, however for some printers / platforms configurations, setting the option above in PDF Studio Print dialog might not be sufficient. In these cases, please follow the instructions below for workarounds.
Workaround 1: Print with OS from quick toolbar Print button
The first workaround is to print from your OS Print dialog within PDF Studio application.
Click on the Print split button located on quick access bar and select Print with OS (Windows/MAC/Linux).

Select Two-Sided Option in OS Print Dialog
Of course, you will still need to select Two-sided option.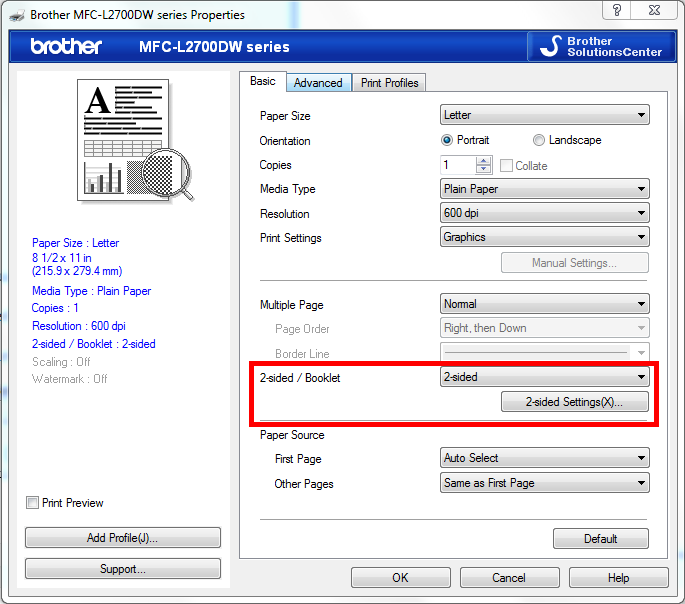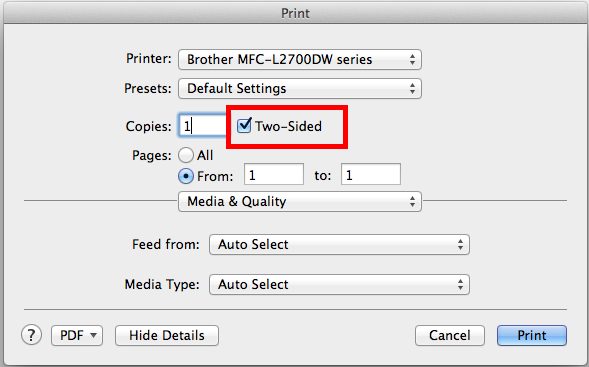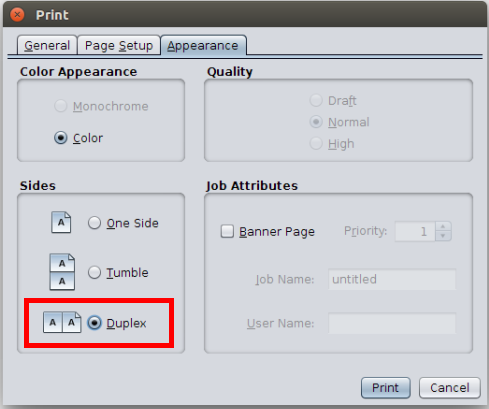 Workaround 2: Configure your printer preferences to print with Duplex
The second workaround is to change the default printing preferences for your printer to print Duplex. For this workaround, you will need to remember to revert back to single side preference after you're done printing or create 2 printer entries (one for one side printing and one for duplex printing).
Different printers will have different configurations, you will need to refer to manufacturer's instructions in order to find the right configurations for your printer. In this example, we use Brother MFC-L2700DW to demonstrate the configurations on major operating systems:
On Windows: Go to Control Panel and right click on the printer, select Printing Preferences and set 2-sided/duplex mode to ON. The screenshot shows the configurations screen.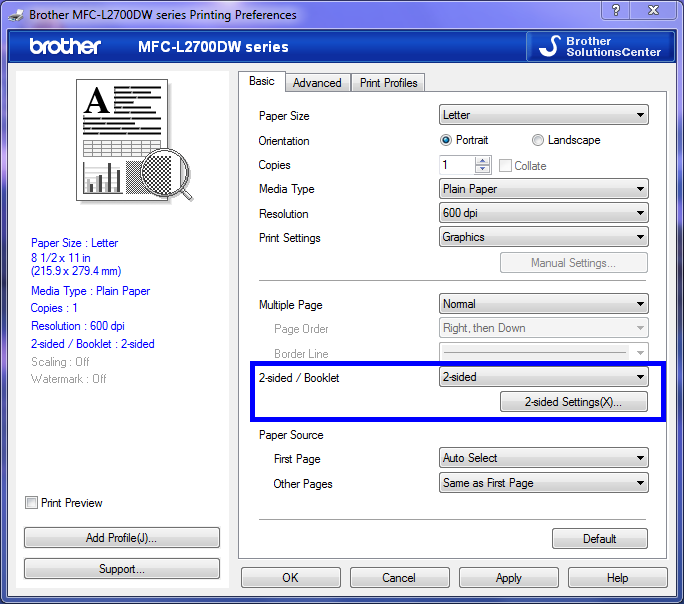 On Linux: Go to System Settings screen -> Select Printer -> right click on the printer and select Printer Properties -> select Job Options and look for Sides options, change the option to Two-sided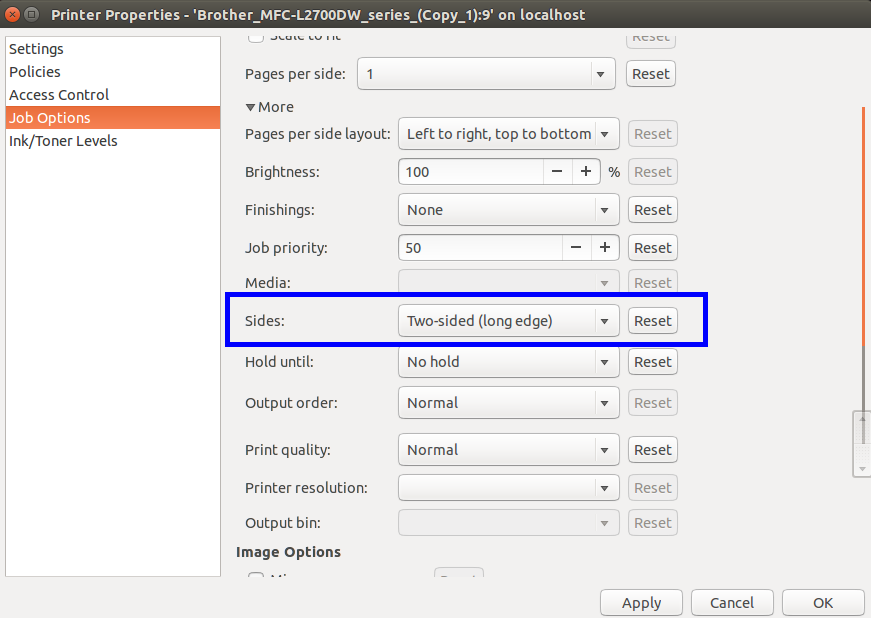 On MAC: Unfortunately on mac, changing the default printer settings does not work.