PDF Studio 9 was released on March 21 2014.
Customers who bought PDF Studio 8 after Dec 1 2013 get a free upgrade to version 9.  Contact PDF Studio Support with any question.

What's new in PDF Studio 9?
Create PDF Forms Pro
Create interactive PDF forms with our new interactive form designer. Automate paper-based workflow and directly receive electronic data from your partners, employees or customers. JavaScript is supported for form fields formatting, validation or calculation.  PDF Studio creates PDF acroforms and can convert existing static xfa forms to acroforms for editing.
Check out our introduction video here PDF Form Field Editor / Designer for Mac, Windows, Linux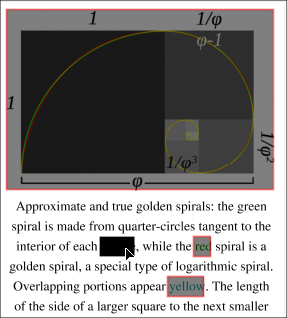 Redact PDF Content Pro
The new redaction feature makes it easier for users to permanently remove sensitive information from PDF documents.
Add redaction annotations to cover an area on a page. The area can contain any PDF objects such as text, image, or shape objects.
Apply the redaction annotations to remove the underlying content that intersects with the area redacted.
PDF/A Support Pro
Verify PDF/A compliance (for archiving) with document preflight.
Create PDF/A compliant documents.
Read more about PDF/A support
Security Enhancements
Apply Pro and verify digital signatures with a time-stamp authenticated by a trusted, independent authority. Many security standards now require this added level of security to encrypt administrative and legal documents.
(Windows, Mac) Support for operating system root certificates when validating signatures.
(Windows, Mac) Support for operating system digital IDs, including hardware keys, when applying signatures Pro.
Apply Pro certifying signatures. This is the first signature on the document placed by the document creator and allows to define changes allowed to the certified document.
Preserve on Save, enforce and clear document usage rights for Adobe Reader. Read more about PDF Document Permissions.
Validation of multiple digital signatures.
Support for security-enabled college textbook PDFs
Support for latest AES 256 encryption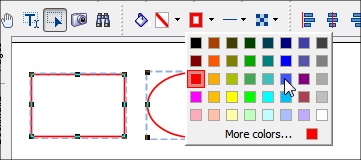 Annotations Enhancements
Faster Annotation Editing
A new toolbar allows easy access to common annotations properties such as fill and border color, border width, and font size. The properties toolbar will show in the bottom right most section of your toolbar, but can also float anywhere on your screen.
A new user-friendly color chooser shows a wider palette of standard colors and remembers the last sixteen custom colors across sessions.
Many Other Annotation Improvements:
Greatly improved pencil annotation for handwriting and signatures:

smooth lines and curves rendering
resize by dragging the annotation corner
Markup text is automatically copied into the annotation's note (see Edit-> Preferences -> Annotations).
Resize annotation note popup
Show total number of comments in the comments pane
Improved rotation for My Comments/Recent comments when placed on a rotated page
Save text markups in My Comments – add multiple highlight colors so you can easily add different colors to a document
Sticky option for text markups and My Comments
Lock annotation properties
Set annotation border to non-integer values (like 1.5px)
Show a selection border for border-less text boxes
Double-click annotation in the comments pane to open the note dialog; use space bar to toggle the checkbox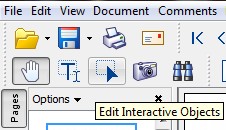 New Tool: Edit Interactive Objects
Select individual or multiple annotations and form fields to move or edit their properties.  Click on a single object, or drag to select multiple objects.  This tool will make it easier to select and align multiple form fields or annotations, move links and signature fields, and make a quick edit on a form field's properties without going into Form Editing mode.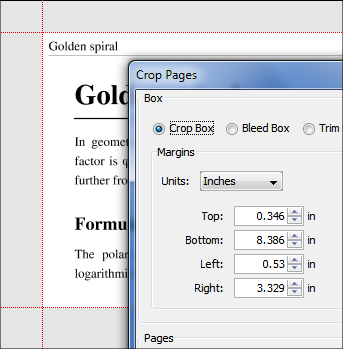 Preview Crop
The redesigned crop feature now displays preview marks for the new margins on the page. Crop is also un-doable in this version.
User Interface / Experience improvements
Tooltips for Bookmarks and Attachment names in the left pane for easier reading
Page down/up with Space/Shift+Space; zoom in and out with Ctrl+Plus and Ctrl+Minus
Show all attachments in Attachments pane, whether added as file or note
List of open documents in the Window menu
Open multiple files at once from the file chooser on Linux and Windows
Option to display first page on the right when in Facing view
Toolbar buttons for next/previous view (previously only View menu items)
Support multi-touch zoom for Mac trackpads
Set custom PDF display DPI
Additional Improvements and fixes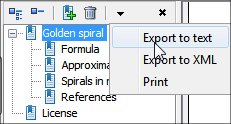 Allow to open password protected textbooks and e-books from online universities, such as the University of Phoenix, using a Vitrium DRM.
New Split document option for After specific text
Export and print bookmarks tree and comments list
Remember bookmark tree node settings
On Windows, option to send emails through Outlook when emailing documents, if Outlook is the default mail application
Enhanced JavaScript support: Doc.submitForm, Doc.addField, app.Response, page open and close actions
Increased performance on larger documents
Improved performance on very large JPGs
New command line arguments to open document at specified page and/or zoom level
Fixed some instances where bookmarks did not go to the right location
Faster text search; warn when a document has no text to search or markup
Fix for issue that occasionally caused text stamps to display as "Draft" when edited in other applications
Improvements in file chooser dialog: include files with upper-case extensions (Linux), attempt to open PDFs with no extension or an unknown extension.
Clear signature fields when resetting form fields
Batch file names padded with 0 for easier sorting
Remove Acrobat.com integration – the API was discontinued
Make sure horizontal scroll bar appears when adding a new, much larger page
Fix for some documents printing letters upside down
Fix for some documents made by FileMaker Pro and PDF Creator Ultimate not displaying correctly
Fix for displaying header/footer after OCR
Allow OCR for pages that already have some text content included
Improved Word to PDF conversion