Q: Does PDF Studio, Qoppa's PDF editing application, work on macOS Big Sur?
A: The latest version of PDF Studio, version 2021, is compatible with macOS Big Sur.

PDF Studio 2021 is compatible with macOS 11 Big Sur
PDF Studio version 2021 installs and runs properly on macOS Big Sur (version 11.x).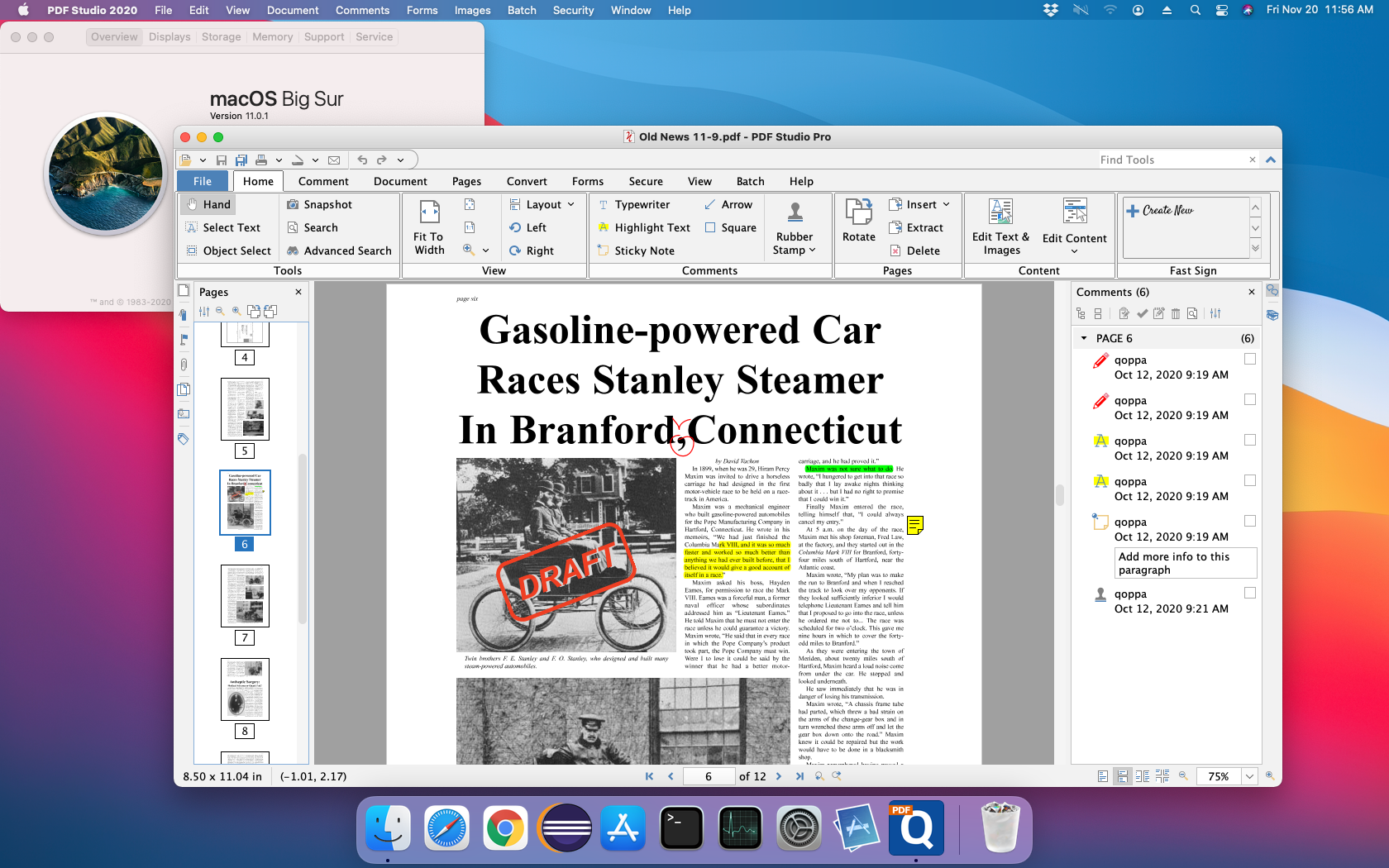 Give it a try now!
FREE Trial

If you come across any issue, let us know by going to Help->Email Support or by sending us an email directly to studiosupport@qoppa.com.

What about previous versions of PDF Studio?
From our testing, it seems that PDF studio 2019 and PDF Studio 2020 are compatible with Big Sur as well.
PDF Studio 12 and earlier are not compatible with macOS 11.0 Big Sur, due to new security and notarization processes added in the recent macos versions that required extensive changes to our application and installer. Existing users will need to upgrade to the latest version of PDF Studio to continue using our PDF application on Big Sur. We offer 60% discount to existing users to upgrade the latest version.