Q: When I optimize the document, I can see a dialog showing the optimizing results but can I export this result log?
A: Starting in PDF Studio 12, you can generate results log in Optimizer settings dialog.
– Go to Document -> Optimizer -> Optimize
– Click Advanced tab
– Check "Generate results log" option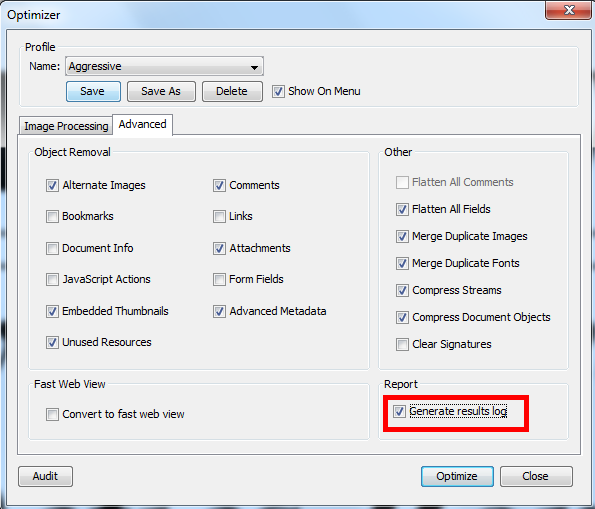 – Select the profile that meet your needs and then click "Optimize" button to start optimizing.
Note: Optimizer Result dialog always display regardless "Generate results log" is checked or not.
The result file is saved as same as the directory of the output file with file extension "xml" and the file name format is filename_opt_log.xml
If you're in Batch Optimizer dialog, you will need to check "Generate results log" under Report section.