Q: After upgrading to PDF Studio 2022, when I scan on my Mac machine, it shows the following error: "Error From Scanner, no suitable image found". What is this error and how can I solve it?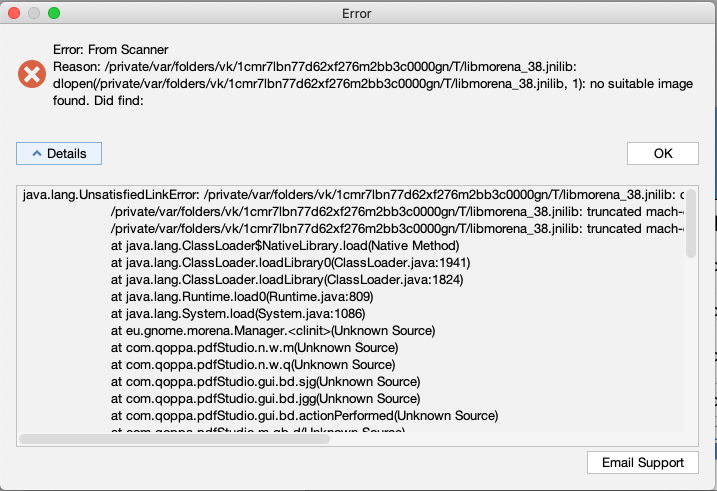 A: This error happens when PDF Studio is not able to find "libmorena_38.jnilib on your Mac machine. This does not happen when using macOS 12 or over but when using "older" versions of MacOS 11 and earlier.
Our development team is working to provide a workaround for this issue.
We suggest the following workarounds for now:
Use your native scanning software to scan to images and then add the images as pages into PDF Studio
Upgrade your macOS version to the latest