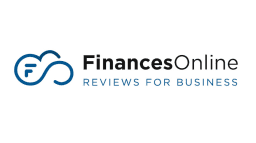 We appreciate having this review done on Qoppa's advance PDF Editor PDF Studio by Jenny Chang, a senior writer of the popular financial and business product review site FinancesOnline. They encouraged us to share it on our platforms. Please take a moment to read an overview of it and leave your own review of PDF Studio on their site so we can reach more users like you!
Qoppa PDF Studio Review
The author, Jenny Chang explained what PDF Studio is and its main features:
"Qoppa PDF Studio is a full-featured application designed to help users create, edit, and manage PDFs. The software offers hundreds of functions to manipulate and manage PDF documents.
"One of the main features of Qoppa PDF Studio is that it lets users create and edit PDF documents. The software can be used to scan papers directly to PDF and convert Word documents, images, and other text files into PDF documents.
"…users can highlight text, add sticky notes, and even record audio into PDFs.
"The application also lets users easily fill out and save interactive PDF forms and use a typewriter tool for non-interactive forms."
Chang pointed out PDF Studio's strengths:
"Qoppa PDF Studio's strength lies in the advanced features it offers. These features include redaction tools and a PDF optimizer, which allows users to reduce the size of PDF files. The application also includes a PDF Compare feature, through which users can do a side-by-side or overlay comparison of different PDF files."
"Another strength of Qoppa PDF Studio is that it's designed to be cross-platform. This means the application works just as well on Windows, macOS, and Linux platforms."
Chang noted PDF Studio's important features:
"An important feature of Qoppa PDF Studio is that it comes with a variety of security features for PDF documents. Users can secure PDFs with passwords and set user permissions for these documents. Using the software, digital signatures can also be attached to PDFs."
Chang highlighted the price of PDF Studio compared to other PDF Software:
Qoppa PDF Studio offers these features at a third of the price of other PDF software today.
The author gave an overview of  PDF Studio's benefits:
"Hassle-free PDF creation and assembly"
"Comprehensive PDF editing, review, and annotation"
"Robust PDF security features"
"Batch functions for easier multitasking"
"Intuitive user interface"
PDF Studio's Position In Their Categories:
These are some of the main issues the author examined that PDF Studio will solve:
Problem #1: Getting documents signed takes up too much time
Solution: Qoppa PDF Studio comes with a Fast Sign option to make it easier and faster to get documents signed for clients. The application also seamlessly integrates with DocuSign to help users save time.
Problem #2: Shared documents are sometimes received in different formats
Solution: With Qoppa PDF Studio, users can convert Word, Excel, and PowerPoint files into PDF, a file format that everyone can receive.  Once converted,  files can then be easily shared with recipients in their intended format.
Problem #3: Editing PDF documents is difficult
Solution:  Qoppa PDF Studio comes with a wide variety of features for editing PDF files. With these features, users can make annotations, add watermarks and notes, and markup PDF documents.
Thank you to Jenny Chang and the FinancesOnline team for this review. For the full article click here.