Q: I have just purchased the latest version of PDF Studio. Is there any way to import my stamps – and in general all my user settings – from the older version?
A: If you upgraded to next version (for example: from version 9 to 10), PDF Studio installer will automatically copy all of the setting files from the previous version to new version.
If you are upgrading from a version older than the previous (for example: from version 7 to 10), you will need to manually copy your old stamps (and other settings) to the new version. To import stamps from an older version, you need to copy all contents in PDF Studio setting folder of the older version to setting folder of newer version. More information on where the settings folder is located can be found here: Where are the PDF Studio settings folder
For example: If you upgraded from 7 to 10, you need to copy all contents in setting folder from .pdfstudio7 to .pdfstudio10
For example: copy all contents in this folder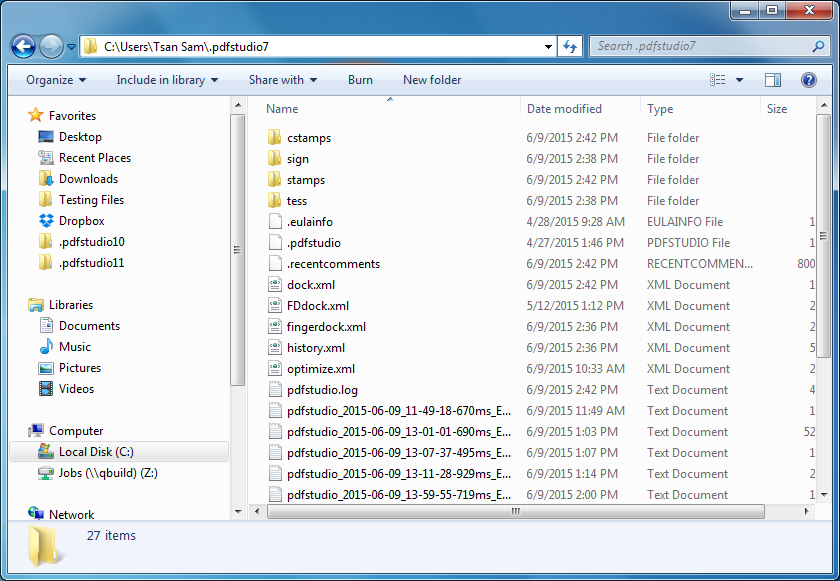 To this folder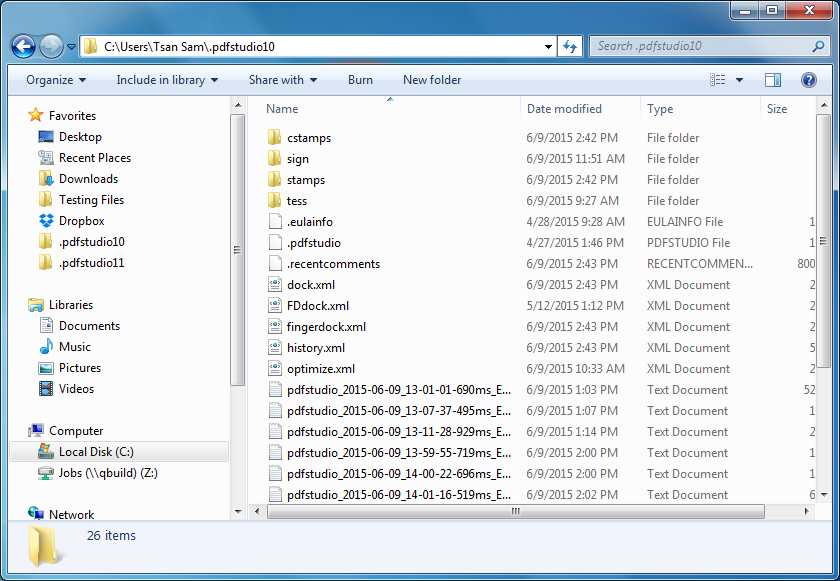 Note:

If asked, make sure to overwrite any files in the new folder.
You may also need to re-register PDF Studio after copying all of the settings files.