Question:
How can I view two PDF documents at the same time in PDF Studio?
Answer:
Users can view and compare two documents at the same time and in the same window of PDF Studio by following the steps below: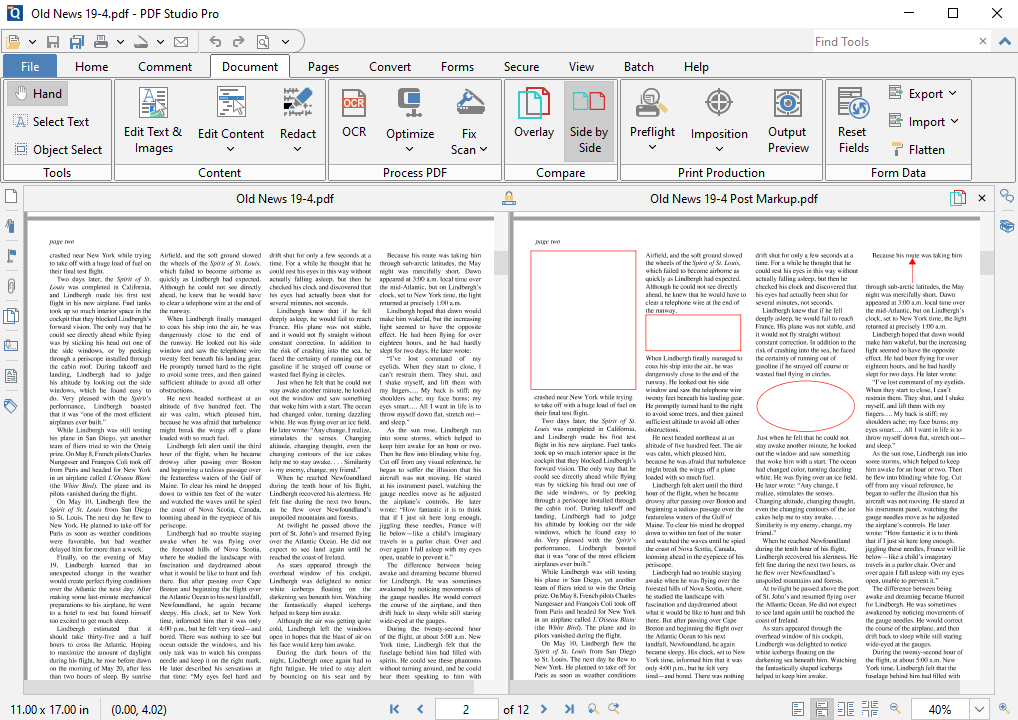 Open the initial document, this will become Document A.
Next go to the Document Tab and in the toolbar navigate to Compare and select Side By Side.
A window should promptly open, displaying documents on your computer. Locate and select the other document you wish to compare, this will become Document B.
Once selected, you will see Document A on the left and Document B on the right in the same window.
You can lock or unlock the synchronization of the documents when scrolling by selecting the Scroll Lock icon located in between both documents.
To exit this feature, simply select Close (x) located at the top right of the Document B.