Q: Does PDF Studio, Qoppa's PDF creation and editing application, work on a Chromebook?
A: Yes, PDF Studio is fully compatible with any Chromebook devices that can run Crostini Linux containers. For an up to date list of Chromebook devices that support running Linux applications see https://www.reddit.com/r/Crostini/wiki/getstarted/crostini-enabled-devices
We have tested PDF Studio on ChromeOS (version 70) and were able to confirm that our PDF editing software works properly on the new OS. See PDF Reader / PDF Editor for Chromebook for more information on how to get started with Linux apps on Chromebooks.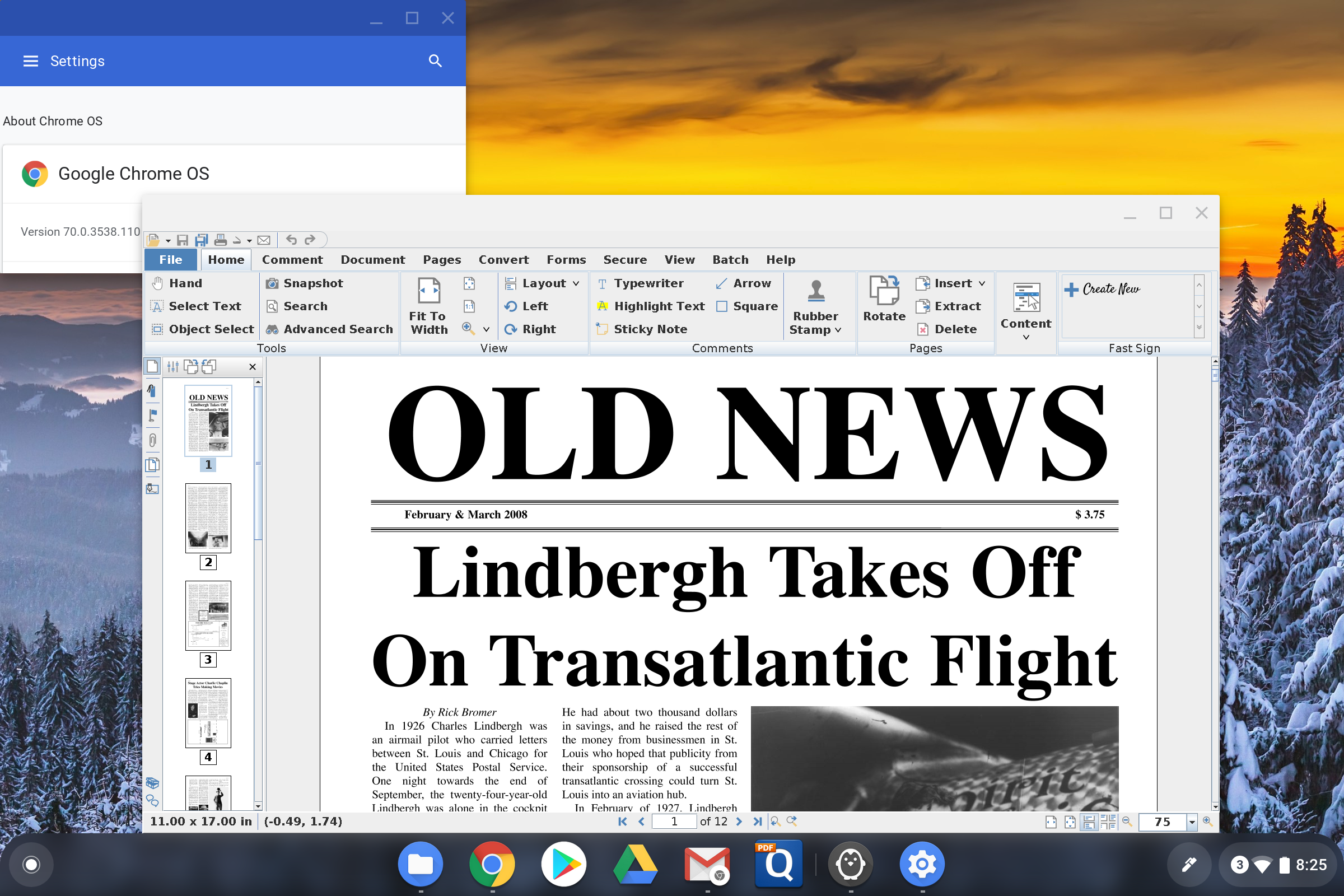 Give it a try and download a free demo version!
If you come across any issues at all please feel free to let us know by going to Help->Email Support or sending us an email directly to studiosupport@qoppa.com.