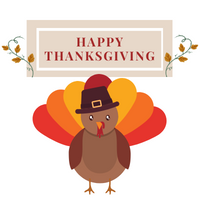 Use coupon code:
THANKS2022
Get 50% discount off the price of PDF Studio
Get 30% discount off the (already discounted) upgrade price
THIS IS OUR BEST SALES / PROMO OF THE YEAR!!!
NOTE: 5 licenses max, valid for new licenses & upgrade
Time Limited Sale – Thursday 11/17 – Monday 12/05!
PDF Studio is a complete PDF Editor that allows to view, create, convert and manipulate PDF documents on Windows, macOS and Linux (see 
features comparison grid with Acrobat
). One user license allows to install the application for one user on 2 computers of any operating system.
STANDARD
Features in PDF Studio Standard
Create PDFs
Scan-To-PDF
Annotate and Markup PDFs
Fill In & Save PDF Forms
Secure Documents
Append / Delete Pages
Apply Watermarks, Headers, Footers
Create Bookmarks / Table of Contents
Loupe, Pan & Zoom, Rulers, etc…
Supports the new PDF 2.0 standards
PRO
All Features in Standard, Plus…
Interactive Form Designer
OCR (Text Recognition)
Inline text content editing with reflow
Permanent Redaction
Compare PDFs
Optimize PDFs
Digitally Sign PDFs
Advanced PDF Splitting & Merging
Batch Process Multiple PDFs
Precision Measuring Tools
PDF/A Validation / Conversion
Download FREE Trial
Why Choose PDF Studio?
Adobe® Acrobat® isn't the only PDF software out there. See what makes PDF Studio different and why you should switch!
PDF Studio™ is an all-in-one, easy to use PDF editor that provides all PDF features needed (see features comparison with Acrobat) at one third the price of Adobe® Acrobat® and maintains full compatibility with the Adobe PDF Standards.
   

1/3 the price of Adobe Acrobat. Deploy to more users for same price

Works on Windows, Mac, & Linux. Each user license can be used on 2 machines of any OS.

Fully compliant with the Adobe Portable Document Format (PDF) Specifications

< 500mb

User friendly design makes PDF creation, markup, and editing easier

< 300 MB installed with all the features you need & no bloatware
(compared to 4.5GB for Adobe Acrobat DC)

99% customer satisfaction rate & responsive customer service